Golf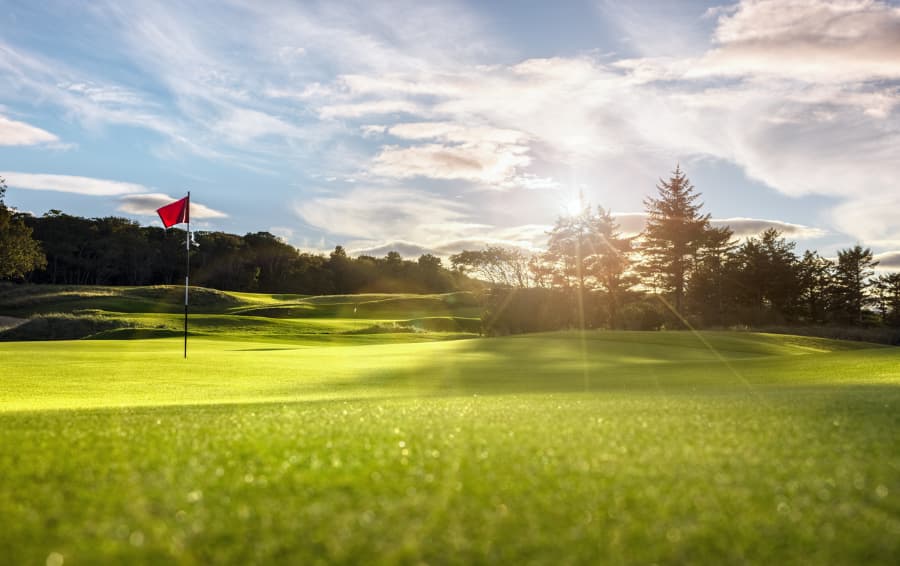 Whether you're an experienced player looking for a challenge or have a high handicap and just want scenic surroundings for a round, the golf course at Charter Oak Country Club offers a pristine setting for your next outing. Our 18-hole course provides 6,950 yds (from the back tees) to give our members and their guests a completely unique environment for a single round, tournament play, or a charity or corporate outing. Find out more about our country club and golf course in Hudson, Massachusetts.
Our Golf Course in Hudson, Massachusetts
Designed by world-renowned golf architect Robert Trent Jones, Jr., our well-groomed, 18-hole course is a thing of beauty. Jones has crafted over 175 courses in 33 countries and has won several Best Course and Best New Design awards by raters and golf journalists across the globe. Bringing expertise and innovation to our 215-acre plot, he used the unique terrain of the area to his advantage.
The result is a prestigious golf course that resembles the classic layout of New England and is rated as one of the top 20 private courses in the area. It has been played by PGA Tour professionals, speaking to its formidable design. The course itself is lined with trees, so players will have to rely on accuracy and judgment to master each hole. It also features many bunkers, demanding golfers to adapt with each and every shot. This creates a landscape that plays differently each time.
Golf Course Services and Amenities
Whether you have a membership or are visiting as a guest, Charter Oak Country Club offers a welcoming environment and a friendly and helpful staff. If you prefer not to walk the length of the course, our first-class fleet of 75 electric golf carts is available to help you relax more on the course. Our driving range and putting practice areas help you work on your game before or after your round, and we even offer custom club fittings to give you a better experience that is tailored to your needs.
With a professional golf staff on hand, we can accommodate you with private or group lessons. Seasoned golfers can train with a pro to help lower their score, and less-experienced players can gain greater confidence at the tee. We also feature Junior Programs to help younger golfers get a feel for the game. Our Pro Shop features the latest equipment and demo clubs, as well as plenty of apparel to help you look your best on the links. Additionally, you can buy gifts for loved ones or clients who have an affinity for the sport.
Our Specialty Outings
If you are looking for an exquisite environment for a special event, Charter Oak Country Club offers an experience like no other. We help you put on charity and corporate golf clinics, using instructors to guide participants in skills exhibitions, mini golf schools, and more, with each event customized to your individual needs. We can even arrange for PGA professionals or celebrities to stop by, helping everyone stay engaged and entertained from start to finish.
If you're interested in joining one of our tournaments, you'll enjoy an array of amenities, including:
Personalized cart signs and score cards
Valet bag service
Cart staging
Professional scoring
Contest events, like the Longest Drive and the Closest to the Pin
Our tournaments not only let you enjoy the game you love but provide a special experience you won't want to miss.
Plan a Visit to Our Golf Course in Hudson, Massachusetts
If you're interested in seeing our beautifully crafted golf course firsthand, apply for membership today. Whether you are an amateur looking to soak in the setting or are a scratch golfer hoping for a challenge, we have 18 holes waiting for you. If you're not a golfer or have family coming along, our country club features plenty of amenities to enjoy, including an Olympic-size swimming pool, three tennis courts, workout facilities, and both casual and formal dining spots.
Take a virtual tour of the golf course at Charter Oak Country Club in Hudson, MA, from the comfort of your home to see all we have to offer, or contact us today.